Human performance is an essential backbone of the ATM system – now and in the future.
ANSPs need to constantly assure the availability of sufficient, proficient and qualified staff and enable optimal performance at all times. Consideration of the human perspective in the operation, in new ATM concepts and organizational processes is vital to ensure ATM is operable, resilient and safe.
To enable adequate performance and to ensure optimal staffing at all times, complexity, workload and fatigue needs to be managed appropriately and pro-actively in the ATM system. This way, operational workability in the ATM system can be ensured and the safety and capacity in the ATM system can be maximised. Also with airspace modernization and increasing predictability, automation and advanced decision support tools in ATM, human performance remains vital.
MovingDot's Human Performance Services
MovingDot's consultants have a profound understanding of the operational functions, tasks and human performance in current and future ATM. MovingDot can assist you with addressing a variety of issues in the human dimension in the ATM system. In this, we search for solutions that best suit your operational and organisational environment.
MovingDot has unique Human Performance Expertise in the following domains: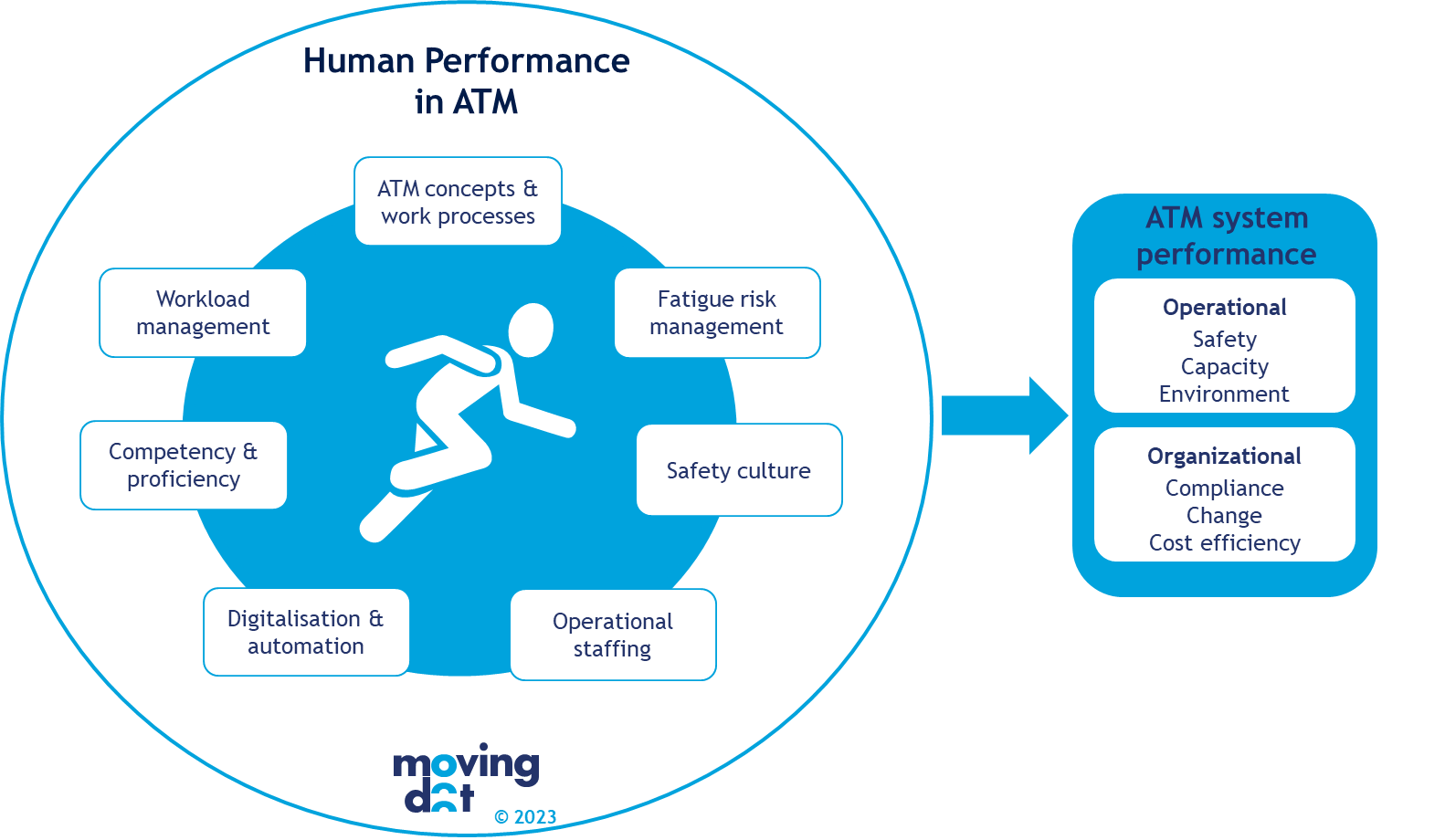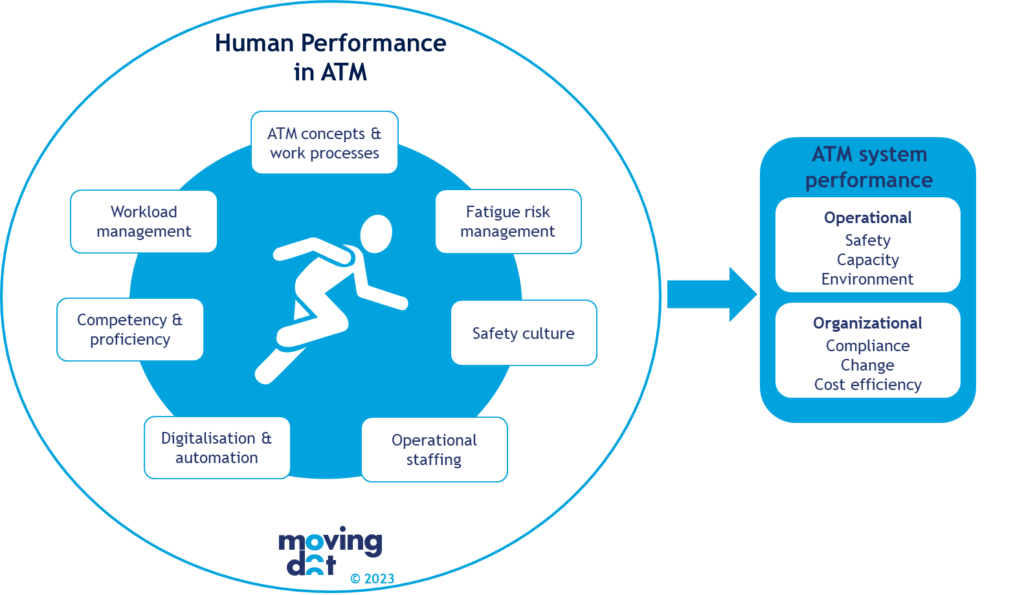 MovingDot's consultants have a unique expertise in understanding the (changing) role of human performance in ATM. Following an integral and strategic approach to the human dimension in the ATM system, we create a clear view on the factors determining fatigue, complexity and workload within your current and new ATM concepts. In this, we not only take the perspective of work distribution, traffic handling procedures and support tools, but also the perspective of safety culture and good controllership.
In addition, MovingDot has wide-ranging experience with ANSP business processes and policies and can assist you in enabling pro-active and efficient management to manage human capital, to staff your ATM system, and to enhance controller productivity. of human performance within your organizational processes. As co-chair of CANSO's Human Performance Management Working Group, MovingDot contributes to establishing a global roadmap for Human Performance in ATM.
Click here to see what we can do for you.
Would you like to know more? Contact us: marian.schuver@movingdot.nl