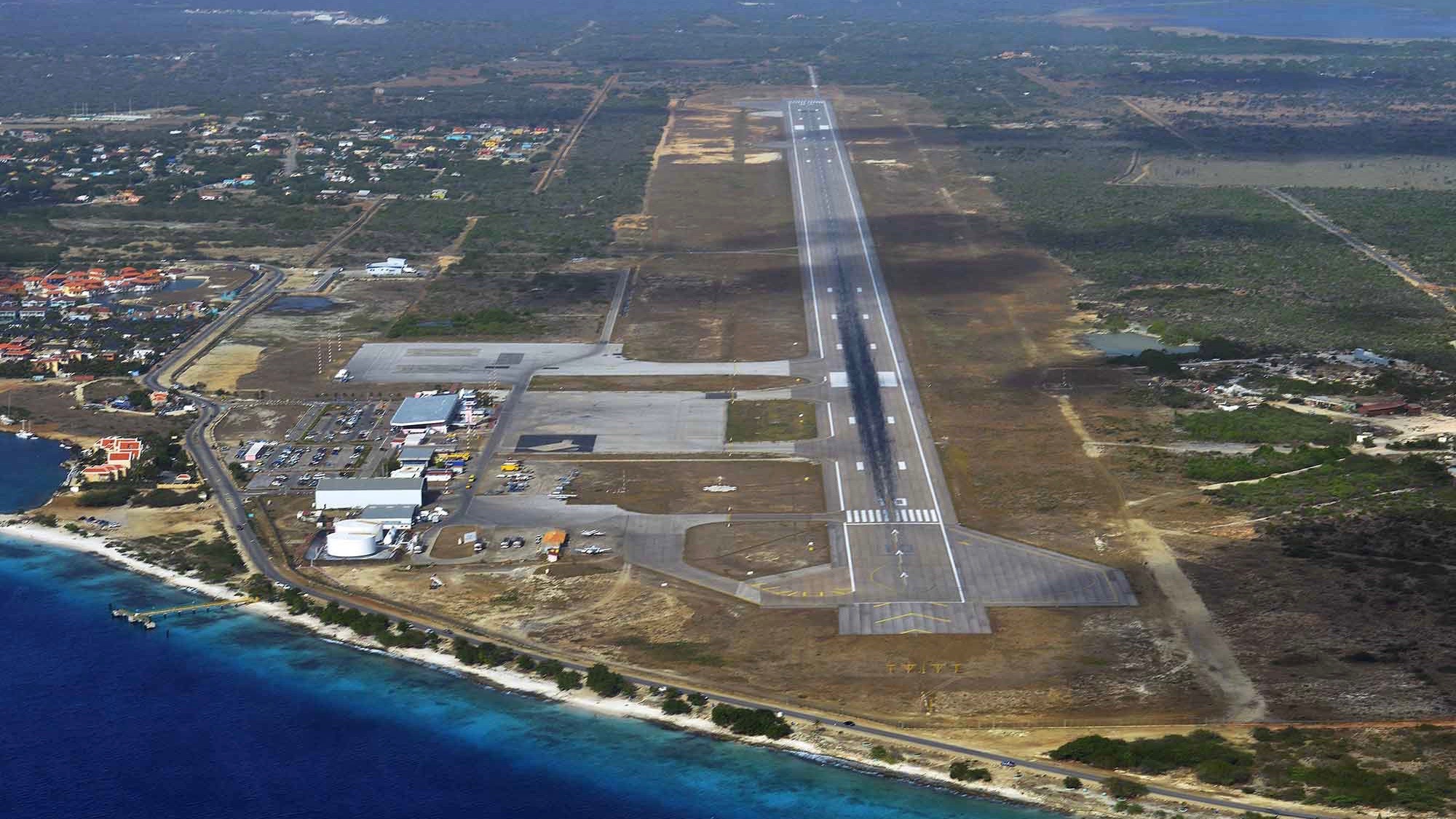 We developed affordable alternative growth scenarios for the airport's infrastructure.
Bonaire, a Dutch Caribbean island located in the Caribbean Sea just off the Venezuelan coast, relies on tourism for 80% of its economy.  Bonaire International Airport, also known as Flamingo Airport, plays a key role in the infrastructure of the island, providing adequate international accessibility. Moreover, the citizens of Bonaire rely on reliable and affordable flight connections with the neighbouring islands Curacao and Aruba for economic and social reasons. As such, air transport is an essential form of public transport.
The infrastructure of Flamingo Airport has some shortcomings with regards to being able to accommodate narrow and wide body aircraft. The present location of the platforms is not in compliance with the ICAO safety criteria for obstacle clearance. Moreover, the terminal building is too small for the current peak hour passengers and luggage flow, creating poor working conditions for the operational staff.
In 2009 a Master plan was developed for the relocation of the terminal building and surrounding platforms. However, the required investments cannot be justified under the current market conditions of the airport.
In 2014 MovingDot, together with SEO Economic Research (an independent subsidiary of the University of Amsterdam), was asked to develop affordable alternative growth scenarios for the airport infrastructure on the basis of current market insights.
Five traffic growth market strategies were studied for potential airport impacts. Based on the findings, three airport infrastructure alternatives were developed, covering options with a phased upgrading of the current terminal building and restructuring of the platform at the current location. The result of the study was used for further decision-making.