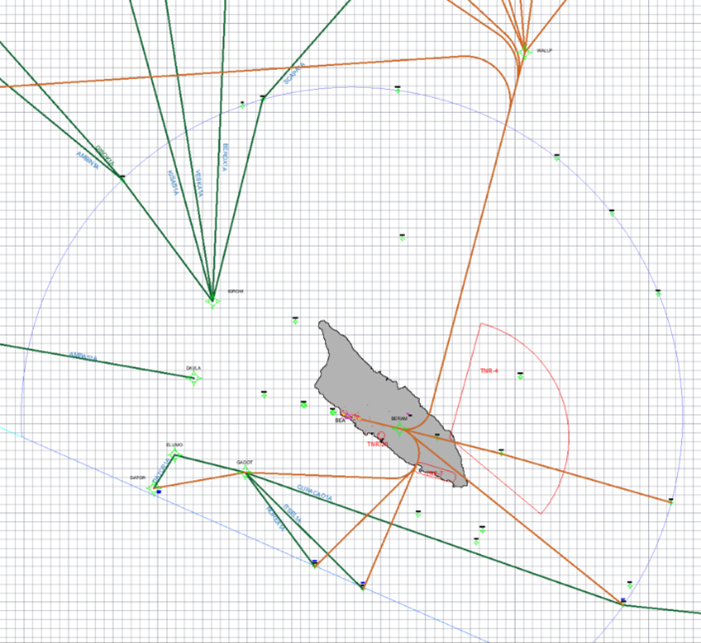 We recently designed conventional and RNAV SIDs and STARs for 3 medium sized international airports supporting continuous climb (CCO) and continuous descend operations (CDO).
Our high quality design processes and practices are compliant with ICAO as well as with EASA regulations, and currently MovingDot is in the process of becoming the first Dutch flight procedure design service provider to be EASA certified.

The #1 flight procedure design company in the Netherlands
MovingDot currently holds 4 fully qualified and proficient flight procedure designers whilst an additional one will shortly join the team once his PANS-OPS training is successfully completed. Next to the qualification, our designers are very experienced in a wide range of flight procedures and design techniques ranging from conventional instrument approach and departure procedures to state-of-the-art PBN procedures, VFR procedures, PinS procedures etc.
Our creative approach and our expertise provide us with a competitive advantage to support you to tackle your needs. We are there to help you improve and modernize you airspace and associated instrument flight procedures.