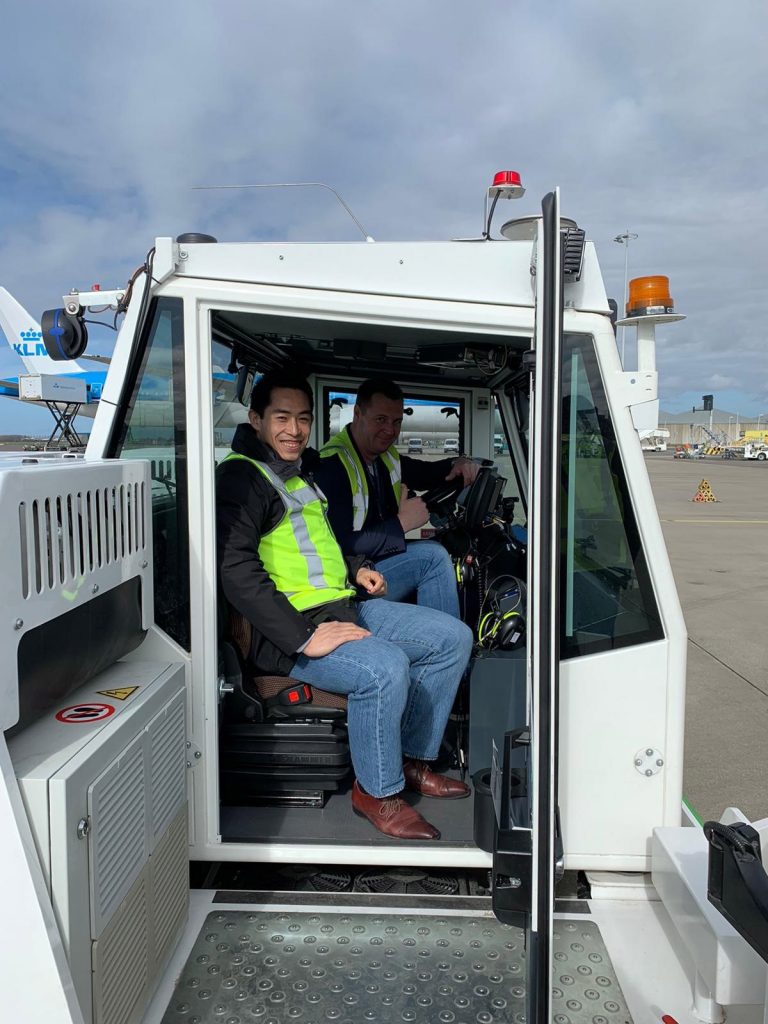 The Schiphol process 'Towing and Pushback' is important for the smooth operations at the airport. Recently, MovingDot provided the Ad Interim Service Owner Pushback and Towing. In addition to fulfilling the regular tasks, MovingDot was also able to contribute to improvements in the push-back processes.
Most people are familiar with the pushback: aircraft at the gate are pushed backwards by a tow truck before departure, after which the aircraft taxi to the runway independently. The pushback procedure is designed so that an aircraft stays clear of other aircraft and it can start its engines safely. But did you know that empty planes are also regularly towed? Aircraft may go to the hangar for maintenance or change location if they do not have to leave shortly after arrival. These aircraft are towed to so-called buffer points so that the gate is available for other flights again.
"It was a pleasant cooperation with MovingDot during the project "Ad-interim Service Owner Pushback & Towing Schiphol Airport. MovingDot's consultants started working here with great enthusiasm and showed a high level of professionalism in a broad area."

– Jan-Kees Rem, Manager Aircraft Proces Management, Schiphol Operations
The towing process at Schiphol is complex. For example, the towing movements take place in the area of ​​responsibility of Air Traffic Control the Netherlands (LVNL), but the control of towing traffic is a task of the airport itself (Apron Control). And drivers of the towing vehicles? They belong to one of the six Towing Services. The towing services train their drivers in accordance with the Schiphol regulations, after which the exams are taken at the Schiphol Safety Training Center.
The Pushback and Towing Service Owner has a wide variety of duties and responsibilities. This includes maintenance of existing and development of new procedures. This is important at an airport where improvements take place and new infrastructure is added constantly. For example, MovingDot contributed to new buffer platforms (extension U platform), new taxiways (doubling of taxiway Q) and new gates (new A pier). In the design phase of such large projects, the Service Owner plays an important role, for example in the safety analyses. This is because towing and pushback must always remain safe, without unnecessarily increasing the workload of the drivers, Apron Control and LVNL. This requires much coordination with all parties involved.
A separate result was the update of manuals and work instructions for tug drivers and Apron Control. This fitted in well with MovingDot's extensive experience in content management of operational documentation and relied heavily on our operational expertise in the field of Ground Control.